Ga Terug
Symposium & Inaugurational Lecture of prof. dr. ir. Charlotte Teunissen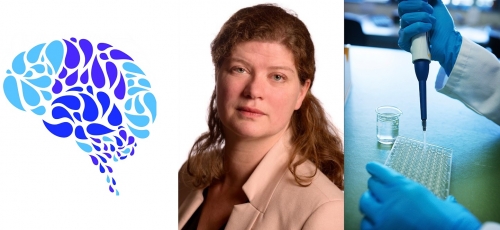 Datum:
21/09/2018
"Current status and future perspective of fluid biomarkers for neurodegenerative diseases"
Program of symposium
12.30 – 13.00 Doors open
13-00 – 13.10 Opening and Welcome
Host: Prof dr ir Charlotte Teunissen, VUmc Neurochemistry lab
Chairman: Prof dr Robert de Jonge, VUmc Clinical chemistry,
Chairman: Prof dr Philip Scheltens, VUmc Alzheimer center
13.10 – 13.30 Neurofilament light as biomarker for neurodegeneration
Prof Henrik Zetterberg, MD, PhD, University of Gothenburg, Sweden
13.30 – 13.50 Biomarkers in Alzheimer's Disease
Prof Kaj Blennow, MD, PhD, University of Gothenburg, Sweden
13.50 – 14.10 Biomarkers in Parksinson's Disease
Prof Lucilla Parnetti, MD, PhD, University of Perugia, Italy
14.10 – 14.30 Biomarkers in Frontotemporal Dementia and Amyotrophic lateral sclerosis
Prof Markus Otto, MD, PhD, Ulm University, Germany
14.30 – 14.45 Biomarkers in Multiple Sclerosis
Dr Joep Killestein, VUmc MS center
14.45 – 15.00 Clinical implementation of biomarkers – the ABIDE study
Prof dr Wiesje van der Flier, VUmc Alzheimer center
This symposium is accredited by NVKC for 2 points.
Inaugural lecture starts at 15.45 in the Aula of the VU
Download the invitation and program here.
General information
Registration
Entrance is free of charge. Please register through the form at the bottom of this page.
This symposium is of particular interest to researchers in the field of fluid biomarkers or neurodegenerative diseases, clinical chemistrists, medical docters, and other interested.
Organizing Committee
Inge Verberk
Marleen Koel-Simmelink
Sandra van Hooff
Email: oratie-teunissen@vumc.nl
Phone: +31 (0) 20 444 3872 / +31 (0) 20 444 3029
We look forward to welcoming you on September 21st.