Go Back
Project leader & Senior researchers
Project leader
Dr. Henne Holstege
Henne Holstege is Assistant Professor at the Department of Clinical Genetics of the VU medical. Inspired by the extraordinary case of Mrs. van Andel: extremely old but no signs of dementia, she embarked on a new line of research: the genetic secret(s) of ageing into very old age without cognitive decline. In 2013 she set up the 100-plus Study, embedded in the VUmc Alzheimer center. It is Henne's view is that the molecular characteristics of CHCs can only be appreciated when analyzed in the context of aging with and without dementia. Therefore, Henne will contrast molecular and neuropsychological data derived from CHCs with an age continuum from cognitively healthy individuals and AD patients. To reach her goal, she has set up close collaborations with different researchers at the VUmc.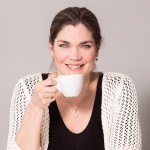 Bioinformatics and co-PI
Marc Hulsman
Dr. ir. Marc Hulsman obtained his PhD from the Technical University of Delft on the integration of molecular data derived from the different levels of cellular regulation. He is applying this knowledge to the complex data derived with the 100-plus Study. Moreover, he is involved in the processing of all the data acquired from the centenarians, With Henne, he is involved in the comparison of molecular data derived from centenarians with those derived from AD patients.
Genetics
Sven van der Lee
Sven is a medical doctor and a genetic epidemiologist, he finished his PhD at the Erasmus Universtiy Medical Center where he unraveled part of the complex genetic background of Alzheimers disease and related endophenotypes in brain and blood. In his work he collaborated with international genetics consortia of Alzheimers disease and other related phenotypes. Within the 100-plus study he will focus on unraveling the complex genetics that determine healthy aging in centenarians.
Neuropsychology
Dr. Sietske Sikkes
Sietske is neuropsychologist en epidemiologist and a senior scientist at the VUmc Alzheimercentrum. Sietske supervises the neuropsychology PhD students for the 100-plus Study. She obtained her PhD in 2011 where she analyzed the daily problems while living with dementia. Her research is directed in the identification of the first changes in the memory functions of Alzheimer patients, and the optimization of neuropsychological tests used to measure cognitive functions.
Neuropathology
Dr. Jeroen Hoozemans
As a neuroscientist, Jeroen works in the group of Annemieke Rozemuller in the Department of Neuropathology. He focuses on the proteins that accumulate with the development of neurodegenerative disease. He works closely with PhD Student Andrea Ganz to characterize the neuropathology of centenarians of the 100-plus study.