Go Back
PhD students
Neuropsychology
Nina Beker (MSc)
Nina obtained her masters degree in neuropsychology and started her PhD at the 100-plus project in August 2015. Nina studies the vast amount of neuropsychological data we are collecting from our centenarian participants. Additionally, Nina also works in the memory clinic of the VUmc Alzheimer center, such that she gains experience with cognitively declined patients which gives her the insight necessary to evaluate the cognitive abilities of healthy centenarians.
Molecular neurobiology
Andrea Ganz (MSc)
After obtaining her master's degree in Molecular and Cellular Neurobiology from the University of Technology in Kaiserslautern, Andrea started her PhD at the 100-plus Study in September 2015. Andrea analyzes the brain tissues from the cognitively healthy centenarians both on an immunohistochemical as well as on a proteomic level.
Andrea will research how the brain tissue from cognitively healthy centenarians differ from brain tissue from variously aged healthy and dementia patients. Her aim is to find out which proteins are differentially expressed during aging with or without AD.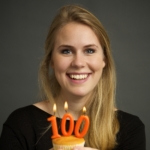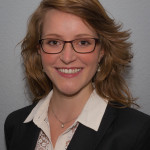 Bioinformatics
Jasper Linthorst (MSc)
Jasper earned his Master's degree in Bioinformatics at the Technical University of Delft and the University of Leiden. Currently he is appointed as PhD within the department of Clinical Genetics at the VUmc. His research is focusing on analyzing the genetic material of the participants in the 100-plus project and on determining the appropriate algorithms to do so.
Niccolo Tesi (MSc)
Niccolo earned his Master's degree in Bioinformatics at University Alma Mater Studiorum of Bologna, Italy. He started his PhD at the 100-plus Study in December 2016, and he is currently working within the department of Clinical Genetics at VUmc, Amsterdam. His research is focusing on the analysis of genetic variants in centenarians and Alzheimer's disease patients.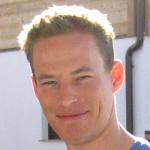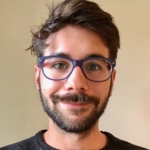 Neuroimmunology
Lynn van Olst (MSc)
Lynn obtained her Master's degree in Neuroscience and Cognition at Utrecht University. She started her PhD in April 2017 at the department of Molecular Cell Biology and Immunology (MCBI) at the VUmc in the research group of prof. Elga de Vries. Using the 100-plus study, Lynn focuses on the immunological processes that underlie healthy aging. Her research aims to elucidate why some people are protected from age-related diseases like dementia and Alzheimer's disease and live to or beyond the age of 100 years without cognitive decline. Increased understanding of the processes and mechanisms that underlie healthy aging could ultimately lead to novel avenues of treatment for different age-related neurodegenerative diseases.